GAP BOOKS ARE PLEASED TO ANNOUNCE THE PUBLICATION OF A UNIQUE BOOK
"COLLECTING MINIATURE TEA-SETS"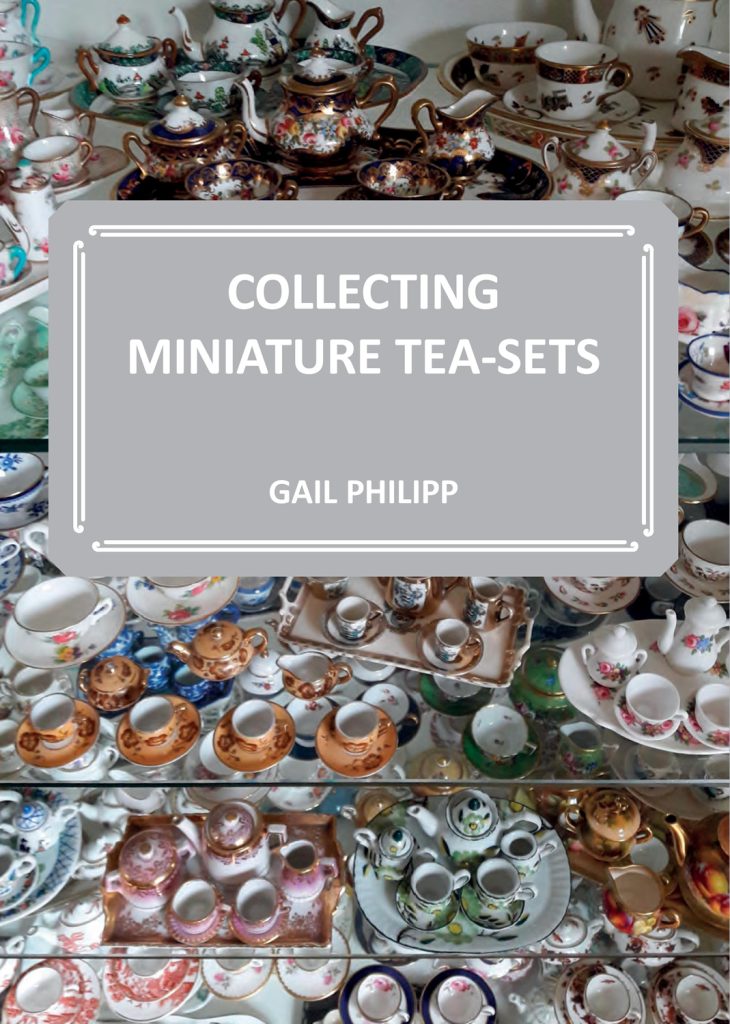 This book has been compiled by Gail Philipp who has collected miniature tea-sets for over forty years and now has nearly 300 sets from all over the world. The book is based on her collection and includes many antique sets and, as well as porcelain, there are items made in silver, glass and other materials.
It is beautifully illustrated with 160 page and nearly 300 colour photographs and descriptions together with brief histories of the leading porcelain manufacturers in England.
Very little has been written in the past about this subject. As far as we know the last book on miniature tea-sets was published in England almost forty years ago.
"THIS BOOK IS A MUST FOR ANYBODY WHO IS INTERESTED IN MINIATURE CHINA"
"An amazing Collection – to see so many complete sets is fascinating" – Museum of Royal Worcester
"There is an undeniable fascination in tiny objects" – Coalport China Museum
"This book will fill a void since the last related publication nearly 40 years ago" – Spode Museum Trust
"Gail's collection of miniatures is both beautiful and fascinating" – Royal Crown Derby Museum
"Collecting Miniature Tea-sets" is available from GAP Books, 5 Raeburn Close, London, NW11 6UG
This unique publication is available to purchase online from: www.gapbooks.com or by emailing: alan@gapbooks.com